Affiliate Disclosure. In compliance with the FTC guidelines, please assume that most of the links going to products on this page are either for products from my sponsors or affiliate links from which I receive a small commission. If I post a link to a product, it is something that I personally use, support and would recommend. I personally vet each and every product. If you are interested in one of the products that I recommend, purchasing via the links on this page is a great way to support my work.
---
Best of Amazon
Deals & Discounts
Espana Silk Grooming Products
I love Espana Silk Grooming Products! All natural, moisturizing, and they smell AMAZING! I use all their products on my horses, my dogs, and even myself! Visit http://www.espanaproducts.com and enter the promo code WallaceEventing at checkout to receive 10% off your order PLUS a FREE refillable, travel size, bottle ($4 value).
Human Touch
Massage therapy is a an essential part of my recovery program, both for my horses and for myself. But I can't see my massage therapist every day. That's why I've been using my Human Touch Novo XT daily for the last year. Human Touch has an industry-leading massage chair to meet every need. Use coupon code EWALLACE45 at checkout to receive a FREE Warranty Upgrade on Novo XT, Novo XT2, or Super Novo chair models
---
Horse Feed
---
Tack
Custom Advantage Monoflap
The Custom Advantage Mono is a mono flap saddle which gives you a real close contact feeling. The tree is designed to give the rider excellent support and has an open pommel, giving the horse ultimate freedom at the wither and shoulders.
---
Wolfgang Omni Monoflap
All over soft, supple combination of buffalo & buffalo type leathers giving an instant broken-in feeling.
---
Custom Monte Carlo Single Flap
All over soft calf skin with molded knee pads for greater positioning and closer contact with a uniquely designed tree to fit a broad range of horses.
---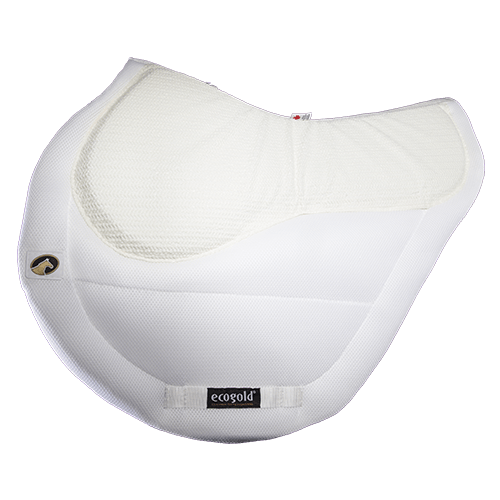 CALMATECH™ XC
ECOGOLD's Calmatech™ Saddle Pad is made with Calmatech™ Medical Fleece which reduces friction and pressure at points of contact, improves air circulation and dissipates moisture away from the skin to alleviate discomfort and prevent irritation.
---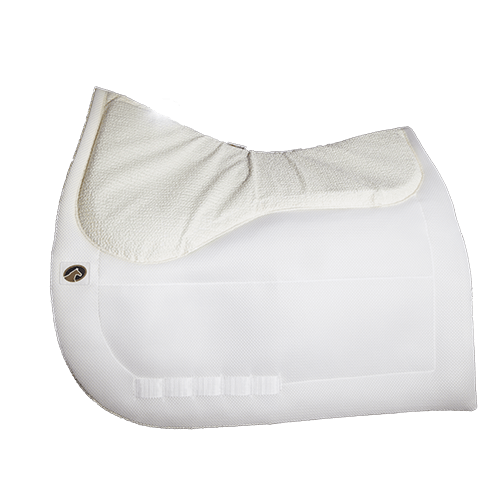 CALMATECH™ Dressage Saddle Pad
ECOGOLD's Calmatech™ Saddle Pad is made with Calmatech™ Medical Fleece which reduces friction and pressure at points of contact, improves air circulation and dissipates moisture away from the skin to alleviate discomfort and prevent irritation.
---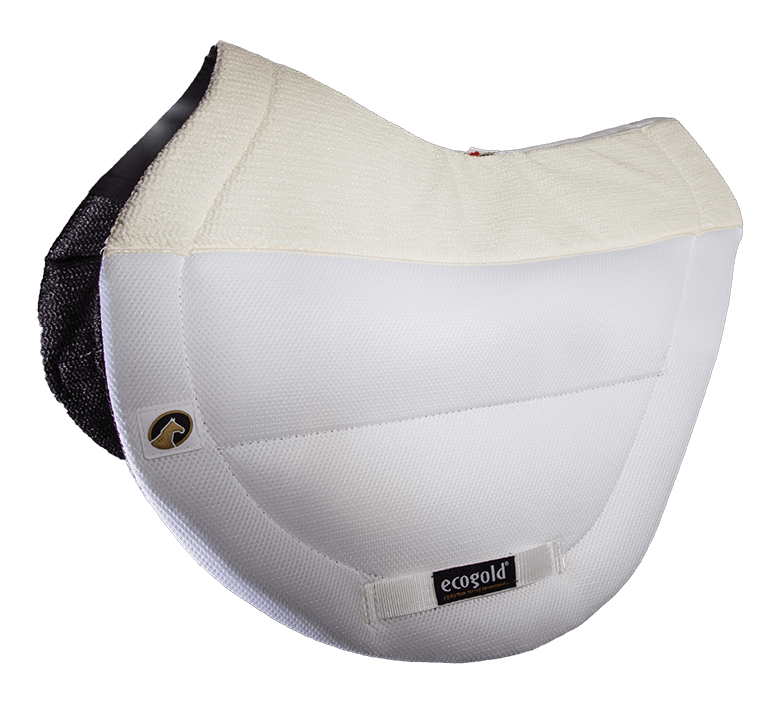 SECURE™ XC
The #1 saddle pad used by top event riders! Improve your safety and the protection of your horse with the Secure™ XC saddle pad. The choice of William Fox-Pitt, Phillip Dutton, Buck Davidson, Boyd Martin and many more to keep their saddle completely secure. No slipping, no sliding, even in the worst conditions!
---
Knotty Girlz Horse Rope Training Halter
I like rope halters, and I use a lot of them. This halter from Knotty Girlz checks all the boxes: nice thickness, nice stiffness, nice price.
---
Sealtex Race Bandage
I talked about this stuff in my video on bits. It's great for horses like Johnny with sensitive mouths, and it's permitted in competition as long as it's smooth.
---
Barn & Stable
---
EZGrip Mat Mover
If you've ever had to move a stall mat, you'll know how cumbersome it is. When cleaning out your trailer, or toting your own mats to horse shows, just hefting these suckers around can take a lot of unnecessary time and effort. The EZ Grip Mat Mover gives the the strength of a big dude, saving time…and your back. Buy two.
---
TubOTowels
I always have these in my truck and in the barn. They are tough on dirt, and easy on your hands. They smell great, and they're American made. Everybody needs a Tub O' Towels!
---
Tubtrugs
I first discovered these when I was over in England, where they are used almost exclusively. They hold more water, and are set on ground level which is a more natural place for horses to drink from. Tubtrugs are a lot easier to carry than traditional water buckets. They are easy to pack, and really versatile (you can even use them as muck buckets in a pinch). I love my tubtrugs!
---
Loggerhead Tools Adjustable Bionic Wrench
Safety in the vet box is really important. Using this handy tool, you can easily add and remove multiple different stud types without having to fiddle around with your wrench to size and resize.
---
Clothing
Equivisor Helmet Visor
As riders, we're in the sun a lot and we need to take care of our skin. You might think that the little brim on your helmet is enough, but it's not. I wear this every day, especially in the summer, to protect my skin and reduce squinting. Durable and can be worn on your helmet or by itself.
---
Romfh Sarafina Full Seat Breeches
These are the only breeches I wear. They are comfortable and they look great. What else is there to say?
---
Romfh Ladies Chill Factor Sun Shirt
I always try to cover as much of my skin as I can while riding, especially in sunny Florida. I also hate being hot. This shirt (which comes in many colors) is part of my uniform at shows and around the barn.
---
Rider Health and Fitness
Scivation Xtend BCAA Powder
As a rider, it can be hard to stay hydrated. My go-to used to be Pedialyte, but day to day or during competition the intensity of the work I do means that I need something to help with hydration, muscle repair, and recovery as well. This stuff works great, and tastes AMAZING.
---
Optimum Nutrition Amino Energy
I don't like coffee. And I don't like a lot of energy drinks. But sometimes I need a little boost, especially partway through the day. Just a scoop or two of this in a big jug of water keeps me hydrated and energized without making me feel like a maniac.
---
Books
World-Class Grooming for Horses: The English Rider's Complete Guide to Daily Care and Competition
This book can be a little hard to find, but it really is the best grooming 'manual' I've seen. I recommend it to (of buy it for) all my working students. (super handy for horse-show husbands / boyfriends / supporters as well).
---
The Dressage Chronicles
A novel by my good friend and dressage trainer Karen McGoldrick. A charming, funny, and super real glimpse into the English riding world.
---
In the Middle are the Horsemen
A very smart book by a talented horse trainer and friend. An inspiring story for anyone interested in a life and career in horses.
---
Video Equipment
Sony HDRCX405 HD Camcorder
This is the camcorder that I use to record all of my cross country videos. The zoom is incredible and the price really can't be beat. I have two.
---
GoPro MAX
The stabilization on this thing is absolutely outstanding. Sound canceling is great for cross country recording as well as for day to day vlogging. As a 360 camera, there's a of other fun stuff that you can do with this as well.